Eve Bodeux to Moderate Translation Slam at ATA Conference in San Francisco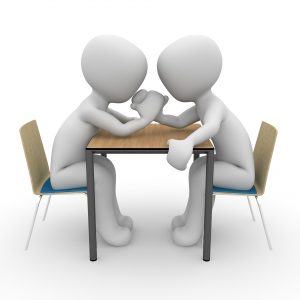 It's a French to English translation slam! Come see the translator knockdown between daredevils Andie Ho and Jenn Mercer, moderated by Eve Bodeux.
Join the jury as talented French to English translators put their translation skills to the test in public. Whose wording will reign supreme? It's all in good fun as we discuss fine gradations of meaning, the risks and benefits of various translation styles, and applaud clever phrasing.
This event is part of the 57th American Translators Association conference and will take place on Saturday, November 5, 2016 at 2:00 – 3:00 PM in San Francisco, California. For more information or to register for the conference, visit the ATA's conference page here.